The TCNJ Career Center staff work closely with Johnson & Johnson, exploring career path opportunities for business students. Many TCNJ alumni have gone on to extremely successful careers at J&J.
Here are some of their stories: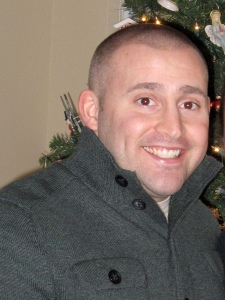 Matthew Malfitano '03 – My motto is "no matter how many obstacles life throws your way, do not give up on your dreams because there is always a way to get there if you stay committed." Not being accepted at TCNJ as a freshman was an enormous let down, but rather than giving up and attending another school I had been accepted to, I decided to attend RVCC for 2 years and re-apply as a transfer student. I met with a counselor from TCNJ at the start of each semester to ensure the classes I was selecting at RVCC were both relevant and transferrable. I also made sure my grades remained stellar and stayed involved with extracurricular activities and/or co-ops. My hard work and dedication definitely paid off because I was accepted into TCNJ Business School as a junior.
My focus was in Finance but during my senior year that industry was facing a number of challenges. I quickly adjusted my thinking and started seeking out big, well-established companies that offered opportunities for career growth and development. I learned of a Finance Leadership Development Program that was being offered through Johnson & Johnson. It seemed like the perfect fit but I was faced with another small setback and was not hired. Not wanting to give up on becoming part of the Johnson & Johnson family, I kept searching for other job opportunities within J&J that could hopefully get me in the door. Just prior to graduating, I landed a position at J&J in Samples Management as a Coordinator, hoping if given the opportunity to prove my skills and talents I would be able to move into a position I truly desired.
Looking back over the last 10 years, the decisions I made growing up helped me to not only get me to where I am today, but also help shape me as an individual. I am fortunate to be going on my 10th year with J&J and over my career I had the chance to not only obtain my MBA while working full-time since J&J offered tuition assistance, but also experience many different roles and responsibilities. I worked in operations functions, analytics functions and now I am a Manager in our New Business Development Group where I have the responsibility of developing forecasts that properly evaluate and identify the opportunities and potential risks for new products we want to license/acquire from other companies. It is an amazing feeling knowing I am responsible for shaping the future of our pipeline, which will help pave a path forward of continued growth and success for the company.
Two things to always remember, "never give up" and "it does not matter where you start, but what you do along the way to help you reach your goals."
---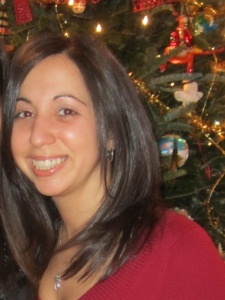 Andrea Normandia '03 – I like to think I was your typical college senior, confident with my choice of major but not 100% sure where I saw myself going next. As an Information Systems Management major, then part of the School of Business, there were many different directions I could go in and I wasn't sure exactly which industry I was going to start my career in. For me, it was important to find a company that I could not only succeed and grow in, but also one that aligned with my personal goals and beliefs. I felt very fortunate when I learned about the Leadership Development Programs offered through Johnson & Johnson and found one that was specific to Information Technology. Here was a reputable company with a program focused on leadership (ability to grow…check), that would allow me to leverage what I learned in my 4 years at TCNJ (success…check), and whose mission it is to care for patients (personal beliefs…check!)…I felt like I hit the jackpot. And it only got better from there. I spent my 2 years in the Leadership Development Program rotating to 3 different J&J operating companies, learning about multiple areas of IT, and earning my Project Management Professional certification. I also had the opportunity through J&J to come back to TCNJ to recruit future participants in the Leadership Development Program. Gaining experience in so many different IT functions helped me determine which area I wanted to focus in, and led to my final placement as an IT project manager in the Pharmaceutical industry after I graduated the program.
After 7 years of IT experience and supporting many different areas of the business, I learned even more about what was important to me and where I wanted to spend my time. And so for the last 2 and a half years, I have been working as an Access Services manager, implementing and managing programs that help patients start on their therapy and stay on their therapy. Every day, I have the opportunity to help make patients aware of programs that will help them afford their medication, learn more about their treatment, and to be compliant with their physician's plan of treatment. When I hear first hand from patients how much of a difference our products and support programs truly make in their lives, I know that I'm not only accomplishing my professional goals, but am satisfying my personal goals as well.
Looking back to my college senior days, I may not have known where I was going next, but each step I took helped me get to exactly where I'm supposed to be right now.
---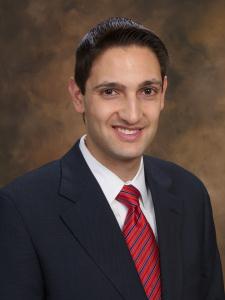 Ryan Rahey '05 – Through TCNJ's on-campus recruiting program, my professional experience began in January of 2004, with a six-month Co-Op in the Pharmaceutical segment of Johnson & Johnson. While limited in time, this role provided great opportunities and reinforced my interest in pursuing a career with J&J.
Following my Co-Op that included Procurement, Finance, and Information Technology components, I became interested in gaining a broader perspective of the dynamic, IT environment. This was a seemingly unique approach, since I was a Finance Major and an Economics Minor. Facilitated by TCNJ recruiting, I rejoined Johnson & Johnson in 2005 as a member of the Information Management Leadership & Development Program (IMLDP). Following the structure of IMLDP, I held three positions with different J&J companies. These roles were focused on IT data and storage management, IT Project management, and Internet Compliance. Based on J&J's focus on professional development, in 2007, I was able to bridge my Finance background and my most recent compliance role, by joining the J&J Global Finance organization as a member of Corporate Internal Audit. This role was focused on leading financial audits to help ensure the adequacy of controls and compliance, at J&J Companies throughout the world. In 2009, I transitioned into another Global Finance position that was geared towards the development and delivery of a global, SAP reporting solution, and the design of global processes. For the past two years, I have been the Financial Systems Manager with Ortho-Clinical Diagnostics, Part of the J&J Family of Companies (Raritan, NJ). This role has been focused on identifying and implementing systems solutions that drive greater efficiencies, cost benefits, and enhanced decision making.
Outside of my core Finance and IT functions, I have had the privilege to participate in two J&J sponsored, community based initiatives. First, the J&J Technology Awareness Program (TAP), a program dedicated to exposing pre-college, diverse students to Information Technology through hands-on experiences. Secondly, Bridge to Employment, a Program designed to help build solid futures for at-risk, high school students through the pursuit of higher education. BTE is focused on student exposure to health care careers and real world experiences that link back to classroom studies.
I consider my eight years at Johnson & Johnson, a unique and valuable opportunity that has enabled me to gain a multi-faceted experience across different business segments and functions. I am also greatly appreciative of the foundation that TCNJ provided, and the colleagues who I've had the opportunity to work with at J&J. I look forward to continuing my experience.
---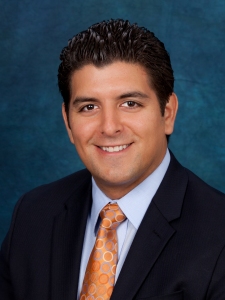 Nathaniel Torres '01 attributes much of his success at Johnson & Johnson "to the leadership and organizational skills […] learned and developed in various positions as part of Lambda Theta Phi, Latin Fraternity Inc. (secretary and president); Union Latina (secretary and president); Community Advisor and Student Manager in Residence." After interning at Janssen Pharmaceutica, he entered J&J's Professional Leadership Development Program in Janssen's Commercial Planning and Operations. Along the way, Nate completed his MBA in Global Business at the Thunderbird School of Global Managemet. Earning several promotions and internal awards, he has relocated frequently, and currently lives in Miami, where he serves as Executive Account Representative for Advanced Energy with J&J's Division of Ethicon Endo Surgery.
---
Read about Johnson & Johnson Leadership Development Programs
here
.