Dr. Karen Becker-Olsen, Associate Professor, Marketing & Interdisciplinary Business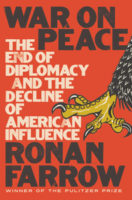 Absolute Power, David Balducci
This is a complete beach read. It is a thriller about a robbery gone wrong that brings down the president of the United States. It is a fast read that you don't have to pay attention to and can move in and out of easily.
Banker to the Poor and A World of Three Zeros, Muhammad Yunus
They are written by the Nobel Peace-winning Bangladeshi economist who developed the idea of micro-credit with Grameen Bank. His writing style and storytelling make the book easy to read and understand. In the first book the reader learns how through micro-credit and innovative financing and supply projects, poor women are able to begin to move out of poverty and provide for their families. In the second book, Yunus explores what he sees as capitalism's failure in creating a world where inequality runs rampant, and he presents alternative business models for addressing collaborative goals of business and social progress. Again, his style is easy to read and moves quickly.
Born A Crime, Trevor Noah
This is a very funny autobiography by comedian Trevor Noah about his life growing up in post-apartheid South Africa. His stories will have you laughing out loud and you will learn about apartheid South Africa. I recommend listening to the book, because Trevor reads it and his timing and accents will make the book that much funnier.
Homo Deus: A Brief History of Tomorrow, Yuval Noah Haran
This is a sequel to Homo Sapiens, but it can be read as a stand-alone. The book takes the reader through the future and imagines a world where humans have overreached on their power. For example, he wonders what happens if medicine becomes so advanced that we are able to live to 100 or 200 years old: Are we productive? Do we continue learning? What happens to the work force, food supply and the many other resources people need?
War on Peace, Ronan Farrow and The Post-American World, Fareed Zakaria
These two books present a compelling case for why American's influence in the world is declining (with many forces pre-Trump, although he has not helped!). The first looks at foreign policy and diplomacy while the second takes a more economic perspective, but they both come to the same conclusion. These require a bit of attention unless you have a good sense of foreign affairs, particularly post 9/11 diplomacy efforts or have a good understanding of international economics.
---
Emily Behn, Assistant Director, Employer Relations, Liaison to School of Business, Career Center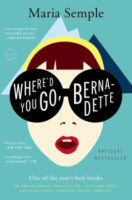 Joyful: The Surprising Power of Ordinary Things to Create Extraordinary Happiness, Ingrid Fetell Lee
All about how our environments affect our moods. For instance, they found that creating a bright and colorful classroom increases creativity and teamwork among students. The Career Center can be intimidating, so I've tried to make my office more fun and happy. Curious to read more and see what else I can implement!
The Glass Castle, Jeannette Walls
I loved this book ultimately about resilience. Coming from a family with an alcoholic father and an absent-minded mother, Jeannette tells the story of unconditional love in a family that despite its profound flaws gave her the determination needed to create a successful life on her own terms.
Where'd You Go, Bernadette, Maria Semple
This was an enjoyable, witty, summer read. Bee is fifteen and loves her mother, who is a little eccentric and one day disappears. To find her mother, she compiles emails, articles, and other assorted correspondences that tell the story of her mother Bernadette, including what made her who she is and what led up to her disappearance.
---
Dr. Seung Hee Choi, Chair, Finance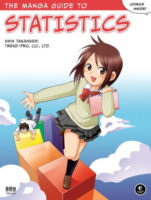 Against the Gods: The Remarkable Story of Risk, Peter L. Bernstein
Are you a business major? I would like to "require" every business student to read this book at least three times. This fascinating book describes man's efforts to understand probability and to measure risk.  It also provides a panoramic view of the human history of coping with risk. The author states that the mastery of risk is "the revolutionary idea that defines the boundary between modern times and the past." This book will provide a big picture of financial risk, economic risk, and political risk.
The Manga Guide to Statistics, Shin Takahashi
Are you having any challenges with statistics?  Do you have the right mindset to understand numerical dataset and run statistical analysis?  With its unique combination of manga (Japanese-style comic) and serious educational content like statistics, you will learn to like (and even enjoy) statistics. Every time you read this comic book, you will learn something different.
When Genius Failed: The Rise and Fall of Long-Term Capital Management, Roger Lowenstein Any well-rounded list of business books will include some success stories and some failures to help us learn both what works and what doesn't. This book describes one of the most remarkable financial failures of recent times. The cause of this failure was an overreliance on financial models. Success often breeds hubris, and the more remarkable that success is, the more overconfident the decision-makers tend to become. If you remember this story, the dangers of over-leveraging and overconfidence, then you will be less likely to suffer a similar debacle.
---
Tammy Dieterich, Assistant Dean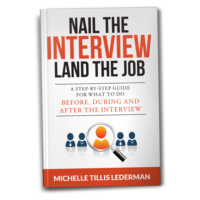 The Next Generation of Women Leaders: What You Need to Lead but Won't Learn in Business School, Selena Rezvani
Varied collection of advice from 30 highly successful women, and written by a former TCNJ Women's Leadership Summit keynote speaker!
Nice Girls Don't Get the Corner Office: 101 Unconscious Mistakes Women Make That Sabotage Their Careers, Lois P. Frankel
Everyone will find one (or many) mistakes that resonate with them,and timeless advice for what to do about it.
Who Thought This Was a Good Idea?: And Other Questions You Should Have Answers to When You Work in the White House, Alyssa Mastromonaco
Love her candor and tone of voice; Alyssa includes lots of funny learning moments about the un-glamorous side of White House life.
Of course – every book by our Women's Leadership Summit keynotes!
2017: Drop the Ball: Achieving More by Doing Less, Tiffany Dufu
2016: Better Than Before, The Happiness Project, and Happier at Home, Gretchen Rubin
2015: Nail the Interview, Land the Job, Michelle Tillis Lederman
2014: The Next Generation of Women Leaders: What You Need to Lead but Won't Learn in Business School, Selena Rezvani
2013: Stiletto Network: Inside the Women's Power Circles That Are Changing the Face of Business, Pamela Ryckman
---
Henry Han, Assistant Professor, Management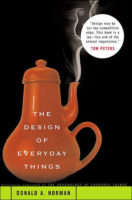 The Design of Everyday Things, Don Norman
The most classic book on product design, which shapes the minds of many product designers and the school of design thinking.
The Lean Startup, Eric Ries
The most popular methodology to validate/falsify value propositions of startup companies. A great guide for entrepreneurs to navigate the high uncertainty in the early stage of their ventures.
Zero to One, Peter Thiel
Written by one of the most legendary entrepreneur/investors in the Silicon Valley. Moving from zero to one is the most challenging part of entrepreneurship. The book offers great insights and a unique perspective on how to tackle the challenges.
---
Dr. Waheeda Lillevik, Associate Professor, Management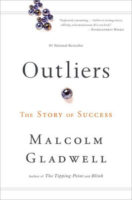 Outliers: The Story of Success, Malcolm Gladwell
This book begins by talking about hockey players – so how can you pass that up?  This book is a light and interesting read – and provides us with one of the most important things we tend to avoid when identifying successful people: context.  Gladwell provides many examples of how individual success is often over-attributed to talent alone, and how many of those successes are products of circumstance, culture, opportunity and simply plain luck.
---
Dr. Kevin Michels, Professor, Marketing & Interdisciplinary Business and Director, School of Business Center for Innovation & Ethics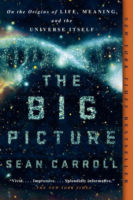 Applied Minds: How Engineers Think, Guru Madhavan
If you want to innovate, you need to draw on methods from varied disciplines. This book is a short, fun look at how engineers use their imagination and analytical skills to solve problems and improve our world.
Arc of Justice: A Saga of Race, Civil Rights, and Murder in the Jazz Age, Kevin Boyle
A compelling account of the racial tensions that led to a shooting in 1920s Michigan, a trial for murder, the founding of the NAACP, and the masterful defense work of America's greatest trial lawyer — Clarence Darrow.
The Big Picture: On the Origins of Life, Meaning and the Universe Itself, Sean Carroll
Our students should read on subjects far and wide, and well beyond their major. This book provides clear and deep accounts of subjects ranging from physics to complexity, probability, evolution and philosophy in a lively narrative that ties it all together. It's majestic.
To Pixar and Beyond: My Unlikely Journey with Steve Jobs to Make Entertainment History, Lawrence Levy
How do you transform a small group of creative geniuses with a vague business vision into an entertainment powerhouse? This book chronicles that journey and the author's relationship with Steve Jobs, who hired Levy to make it happen.
Under the Cover: The Creation, Production, and Reception of a Novel, Clayton Childress
This book tells the story of a novel from writing to placement with an agent and a publisher, production, reviews, marketing and sale to readers. The writer is a sociologist, and along the way he teaches us a great deal about the state of publishing, and the always-intricate dance between artists and markets.
---
Dr. Susanna Monseau, Professor, Marketing & Interdisciplinary Business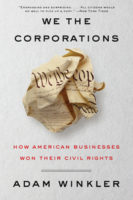 Here are a few mostly readable and, despite titles, not awfully depressing books about things the students should start thinking about as they study and, certainly, before they graduate.
Big Data, Victor Mayer-Schonberger
It is an incredibly accessible book about the benefits and downsides of using big data.
How the "Uber Economy" and Runaway Capitalism Are Screwing the American Worker, Stephen Hill
Explains the new sharing economy and, with lots of examples, how it affects work and workers.
The Second Machine Age, Eric Brynjolfsson and Andrew McAfee
Explores the likely transformation of society, business and the economy by digital technology, describing driverless cars and other innovations that are likely to transform the way we live and work.
Weapons of Math Destruction, Cathy O'Neil
Describes how algorithms are all-pervasive and are increasingly being used to regulate people in ways we don't expect or understand.
We the Corporations: How American Businesses Won their Civil Rights, Adam Winkler
Tells the story of how businesses waged a series of court battles in the 1870s to gain Constitutional rights for businesses. It helps explain how American businesses today can refuse to serve gay people or deny contraceptive coverage to workers.
---
Dr. Tom Patrick, Professor, Finance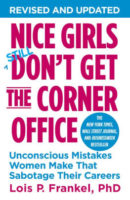 Nice Girls Don't Get the Corner Office: Unconscious Mistakes Women Make That Sabotage Their Careers, Lois P Frankel
It is about things that women do without knowing that hurt them in their careers.
---
Dr. Lynn Tang, Professor, Economics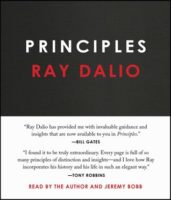 Principles, Ray Dalio
As the legendary founder of the world's largest hedging fund company, Bridgewater, Dalio shared both his life and work principles in this book. Dalio named his company "Bridgewater" because he enjoyed meeting and learning from people from different countries and cultures. He hopes his company can bridge the water/oceans between continents. Here are the five steps Dalio recommended to get what you want from your life: have a clear goal, identify but don't tolerate the problems that stand in your way, diagnose the causes of these problems, design your plan, and push your plan to accomplish your goal. This is definitely a good book for business students.