Assistant Professor of Management
Phone: (609) 771-3136
Email: kimj@tcnj.edu
Office: Business Building 117
Office Hours: Tuesday & Friday 12:30-2:00pm
BA Cedarville University; MBA ESSEC Business School; MA Seoul National University; PhD University of Texas at Dallas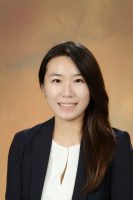 Research Interests
Strategic management, International business, Corporate political strategy, Foreign market entry, Joint ventures, Strategic alliances, Mergers and acquisitions
Teaching Interests
Strategic management, Global strategy, International business
Publications
Lee, S.-H., Gokalp, O., & Kim, J. 2019. Corporate Tax Compliance: a Social Exchange Perspective. Global Strategy Journal, Forthcoming.
Kim, J., Weng, D.H., & Lee, S.-H. 2018. Home Country Bribery and Interest in Foreign Markets: A Study Based in Firms in Transition Economies. Multinational Business Review, Forthcoming.
Kim, J, & Kim, K. 2018. How does local partners network embeddedness affect international joint venture survival in different subnational contexts? Asia Pacific Journal of Management, 35(4), 1055-1080.
Working Papers
Kim, J., Astvansh, V., & Eleazar, M. W. 2020. Product Recalls and Lobbying: Managing Multi-Stakeholder Impressions and Perceived Hypocrisy. Academy of Management Journal, Revise and Resubmit.
Shin, H., & Kim, J. 2020. Asymmetry in Asset Specificity, Opportunism, and Safeguard in Bribery Transactions. Journal of International Management, Under Review.
Kim, J., & Lee, S.-H. 2020. Foreign Firms' Political Market Performance in Transition Economies: The Role of Reference Groups in Bribery. Global Strategy Journal, Under Review.
Lee, S.-H., Yu, J., & Kim, J. 2020. Spillover Effects of Market Penalties for Foreign Corrupt Practices: Understanding Different Regulatory Events as Intermediary Signals. Working Paper.
Kim, J., Xia, J., & Lee, S.-H. 2020. Divergent Alliance Learning and Cross-Border M&A Entries. Working Paper.