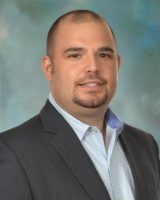 Dear Fellow-Alumni,
I have the privilege and opportunity to serve as President of the TCNJ School of Business Alumni Association for the next 2 years after serving as Treasurer of the group for the past 6 years. I want to extend a special thank you to Dave Gabauer for his tireless efforts and service over the past 2 years in his role as President.  We have gained a lot of momentum.  We have 8,000+ alumni from the School of Business and my goal is to continue to expand the reach of this group in order to continually improve on alumni engagement.
The mission of the TCNJ School of Business Alumni Chapter is to aspire towards excellence, growth and enhancement of the reputation of the TCNJ School of Business. The organization strives to cultivate an environment wherein communication is open among alumni, administration, faculty members and current students. The Chapter aims to raise and maintain the active interest and participation of its alumni providing events, programs and services to strengthen and preserve the bond that links our college and its alumni.
During 2016 Bloomberg Businessweek Ranked TCNJ as the #35 Business School nationally and #1 Business School in NJ. This is a testament to the excellence of the students, faculty as well as the alumni of School of Business who have made such profound impacts in the business communities they service.  This is something that all alumni of TCNJ, especially those who graduated from the School of Business, should be extremely proud of.
On behalf of our Executive Board, I would like to extend an invitation to all those who would like to get more involved in the mission of the group and to be part of your Alma Mater. We host a number of events such as our Annual Golf Outing and various happy hours throughout the year to provide alumni with opportunities to connect.  I hope to see you at one of our events soon!
Sincerely,
Dean Katsoupas '01
President – Alumni Chapter / TCNJ School of Business