Students in Professor Nigrini's Accounting Capstone seminar examine accounting topics, concepts and methods, with an emphasis on Forensic Accounting. To enhance student engagement, Professor Nigrini invites guest speakers from the campus community to discuss case studies from their professional experience.
---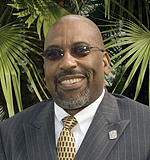 In March, TCNJ's VP for Human Resources, Gregory Pogue, discussed a case of management fraud that he was closely involved with while at a previous college.
---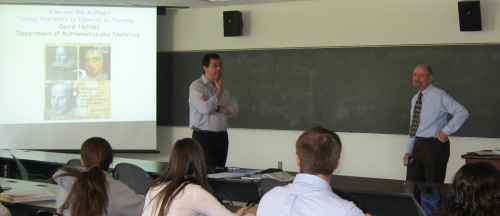 In April, Professor David Holmes, from the Department of Mathematics & Statistics, spoke about stylometry which is the statistical analysis of literary style.