The School of Business supports a safe environment where all are heard and respected. We aspire to determine opportunities for growth with respect to diversity and inclusion in the School of Business.
---
Events
Division of Inclusive Excellence events are updated here.
DEI Monopoly – Mark your calendars! The School of Business DEI Committee is hosting Diversity, Equity & Inclusion Monopoly!!!!  Come out and join us for this fun and interactive event. Light refreshments will be served. Click here to register DEI Monopoly.
WHEN: Wednesday, November 15, 2023 at 11:00 a.m.
WHERE: Business Building Lounge
Stories
Holistic Authenticity as a Means to Equity and Inclusion
We spend so much of our lives in professional spaces. To be seen as an asset to an organization, we are told to sanitize our identities, and align ourselves with the requirements of our jobs and workplaces. However, this is often at odds with organizational goals of diversity, equity and inclusion. In this talk, Dr. Waheeda Lillevik discusses changing our perspectives toward holistic authenticity, and refocusing responsibility on how we perceive individuals in our professional, as well as personal, lives.
Resources
---
School of Business DEI Committee
The School of Business DEI Committee develops and plans inclusion activities for the School of Business constituents, including faculty, staff, and students. The purpose is to express our commitment to maintain a safe environment where all are heard and respected.
Co-chairs
Stephanie Horner, Assistant to the Dean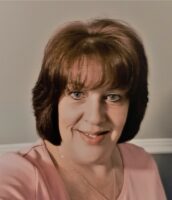 It is extremely important to me that people not "judge a book by it's cover."  Get to know someone and learn about who they are. If everyone took a moment and thought about the things that they say or do, they would realize how those things may make someone feel. If everyone did this, the world would be a better place!
Dr. Patricia Wallace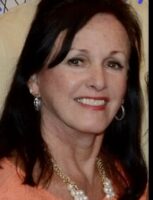 , Professor, Accounting/IST
". . . to find the best in others; to leave the world a bit better, whether by a healthy child, a garden patch or a redeemed social condition; to know even one life has breathed easier because you have lived. This is to have succeeded." ~Ralph Waldo Emerson
Committee Members
Nicole Beagin, Communications Specialist
Alan Chernoff, Visiting Faculty, Economics
Nancy Lasher, Professor, Marketing & Interdisciplinary Business
Waheeda Lillevik, Associate Professor, Management
Tom Patrick, Professor, Finance
Abdus Shahid, Professor, Accounting & Information Systems
Quiana Starr, Program Assistant
Donald Vandegrift, Professor, Economics
Student Representatives
Claire Dodge, Sophomore, Marketing/Interdisciplinary Business
S'Mannthuh Smallwood, Freshman, Finance
Amanda Zelevansky, Senior, Management