The College of New Jersey 2014 Commencement Program
Congratulations to the class of 2014! The College of New Jersey celebrated 1,747 undergraduate and 371 graduate students at the May 15th College-wide Commencement program.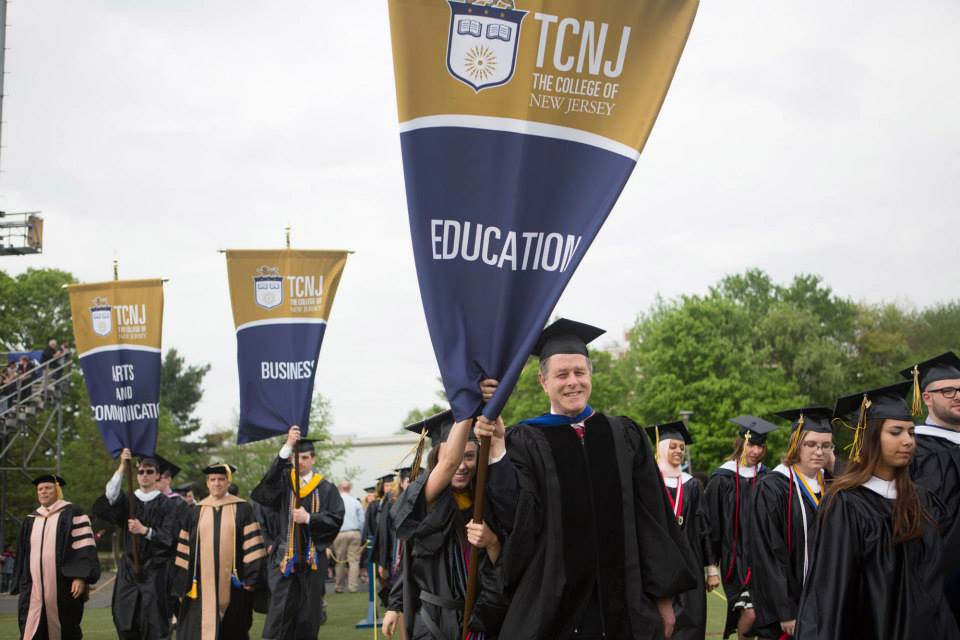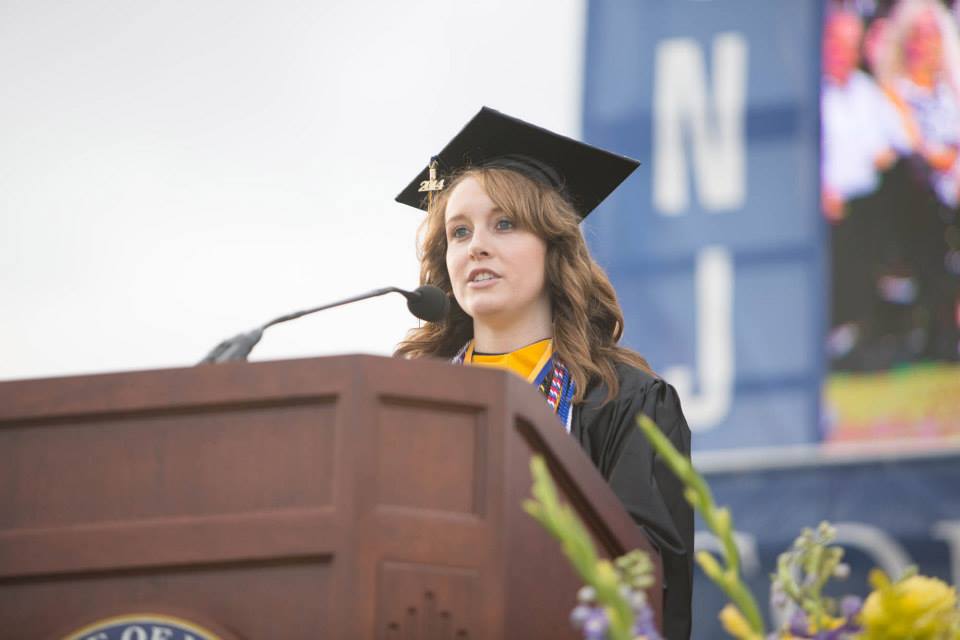 ---
School of Business Commencement Program
Join us in congratulating 300+ graduates of the School of Business, as we welcome them to our alumni ranks. The 2014 recipient of the Neil Gaston Student Achievement Award was Jennifer Toth, a Finance major and President of the CEO Peer Mentors.
Continuing a tradition started by Dean Keep in 2010, faculty & staff invite a student speaker to represent the graduating class at the School of Business Commencement Program. The 2014 speaker was Accounting major Joshua Carty, Beta Gamma Sigma Vice President for External Communications. Read Dean Keep's remarks to the Class of 2014 here.
View photos of the TCNJ School of Business Class of 2014:
[nggallery id=21]
---
Beta Gamma Sigma Faculty Awards
In addition, officers of Beta Gamma Sigma – the honor society for AACSB accredited business schools – presented the fourth annual BGS Faculty Awards which recognize professors who have made a profound impact on the student body, as voted on by the entire senior class in the School of Business. Here are the award recipients along with a sampling of student comments:
Professor James Webb: The Award for Teaching Style that Created the Most Engaging Learning Environment
"Professor Webb somehow made even the simplest of journal entries interesting, made the complicated entries and concepts simpler, and brightened the room even at 8am in the morning when students are half-asleep… keeping the attention of an accounting class at all hours and on all topics is a true sign of an engaging teacher."
Professor Buddy Mayo: The Award for Advising and Mentorship, Affecting Personal Growth & Academic Development
"Professor Mayo is the grandfather of Finance at TCNJ. He is full of investing experience and his passion for his job is very apparent in the classroom. Here is a  man who consistently gives his possessions to students to further their education and development. I have never met a professor with such a relentless desire to give back to his students. He is an amazing individual who I am extremely grateful to have had as a professor."
Professor Clare Bohnett: The Award for Passion for Business ~ Most Inspirational
"Professor Bohnett is absolutely outstanding and easily the class where I needed to work the hardest and in turn I believe the class I took the most out of. [She] challenges you to think and I think her passion for the subject matter is what causes her to conduct her class at a higher level."
---
School of Business Alumni LinkedIn Group

LinkedIn is a professional online network. Join the School of Business Alumni group at: http://www.linkedin.com/e/gis/57669/7722AB58DD83.