Denise Schmedes, Senior Vice President, Supervision Group Federal Reserve Bank of New York, will speak with students on Thursday, October 18, 10:30 a.m., as part of the Business Leaders Talk Series. The event will take place in the Business Building Lounge and is open to all TCNJ students, faculty, and staff.
---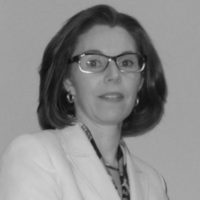 Denise Schmedes is a Senior Vice President in the Supervision Group at the Federal Reserve Bank of New York. Denise is a Designated Supervisory Team Lead in the Large Institution Supervision Coordinating Committee Portfolio responsible for managing the supervisory team of a Global Systemically Important Bank. Previously, Denise led the Securities Clearance and Settlement Department in the Financial Management Infrastructure Function within the Supervision Group, which included oversight of a Financial Market Utility, Tri-party Repo Reform and Prime Services teams. Denise also served as a member of the Federal Reserve Bank of New York's Operational Services Subcommittee
Denise has worked at the Federal Reserve Bank of New York since 1994 and has held various positions within the Bank. Denise returned to the Supervision Group in July 2011 after spending four and a half years in the Wholesale Product Office (WPO). Denise had responsibility for the strategic planning, product development, technology modernization and general oversight of the Federal Reserve System's Fedwire® Securities Service, which processes over $1 trillion in transactions per day. In addition, Denise served as the WPO's Financial Officer from June 2008 to June 2009. Denise also served as an Equal Employment Opportunity Officer for the Bank from July 2009 through December 2011, and January 2017 through July 2017.
Prior to the WPO, Denise worked four years in the Operational Risk Management Department of Bank Supervision with responsibility for Trust and Custody and then Payments and Settlement examination teams. Prior to her role in Bank Supervision, Denise worked six years in the Credit and Risk Management Department where she had responsibility for implementing the Board's Payment System Risk Policy and monitoring the financial condition of counterparties that maintain relationships with the Bank.
Denise holds a M.B.A. Degree in Finance from New York University's Stern School of Business and a B.S. Degree in Business Administration from Trenton State College, a.k.a. The College of New Jersey. ® Fedwire is a registered service mark of the Federal Reserve Banks.