The School of Business Center for Innovation and Ethics congratulates its inaugural class of Innovation Fellows, who completed their work in the Spring 2021 semester. Selected for their scholarly achievements and range of interests, the Fellows explored the challenges and opportunities of urban innovation focusing on the city of Trenton. They augmented their research and reading with conversations with Yoshi Manale, former Chief of Staff, and Rick Kavin, Aide to the Mayor, Mayor W. Reed Gusciora, and Dr. Robert McGreevey from the TCNJ History Department.
After proposing and evaluating a number of innovation projects, the group explored the data challenges faced by the City. They developed a white paper, "Revealing Unknown Knowns: A Proposal for the City of Trenton," which proposed the "creation of a simple executive-level catalogue that identifies and explains each data file currently collected by the City of Trenton." The proposed catalogue would help the City identify needs and opportunities while increasing departmental collaboration. The white paper describes the catalogue and its value, its development phases, challenges to be addressed, and possible future extensions to a closed or open data portal.
Kevin Michels, Center Director, commented, "It was a privilege to work with these talented students in a small seminar setting. The conversations were extraordinary — thoughtful, respectful, and aimed at real-world change."
The 2021 Innovation Fellows (all class of 2021) were: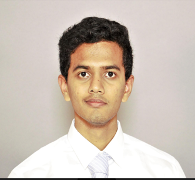 Nipun Majumdar graduated from TCNJ with a degree in Mechanical Engineering. Driven by his passion for sustainability and entrepreneurship, he participated in the entrepreneurship club, and the environmental sustainability committee on campus. He comments, "Innovation Fellows was the most exciting class throughout my tenure at TCNJ. It embodied my expectations of higher-level education, by providing to me, the opportunity to innovate for real-world problems."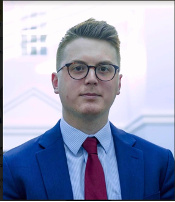 David McMillan graduated summa cum laude from The College of New Jersey with a Bachelor of Arts in Philosophy and a triple minor in Economics, Law (LPP), and Classical Studies.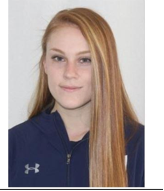 Elyse Nardozza is an Engineering Science – Management Specialization graduate with a concentration in Mechanical Engineering. Her senior project focused on the design and construction of an on-campus rollercoaster with a COVID-19 safe car design.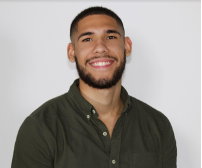 Juan Perez is a School of Business – Accounting graduate who is "grateful to have had the opportunity to share a semester with so many great minds." He looks "forward to coming back and seeing what the future fellows accomplish."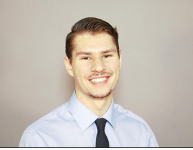 Alex M. Perricone is a Business School graduate who majored in Interdisciplinary Business Studies and completed minors in computer science and history. He describes the Innovation Fellows as "a roundtable of inspired and expertly diverse individuals" who searched for "elegant practical solutions".