Economics Students Attend Annual ODE Conference
Since 1997, students in the Economics Department at TCNJ have presented their senior thesis research at the Omicron Delta Epsilon Undergraduate Business and Economics Conference. Each year, roughly 65 students from about a dozen colleges in the tri-state region participate as presenters and discussants of research. The conference is held in April at Ursinus College.
---
2016
TCNJ had the largest showing of independent researchers this year at Ursinus, where economics undergraduates discussed each others' presentations. A Ursinus faculty member said she hoped to replicate Jonathan Sanchez's mindfulness training and research on the "Contribution of Mindfulness Meditation to Student Performance in Introductory Macroeconomics" in her own class. Below: Jonathan is 3rd from the left.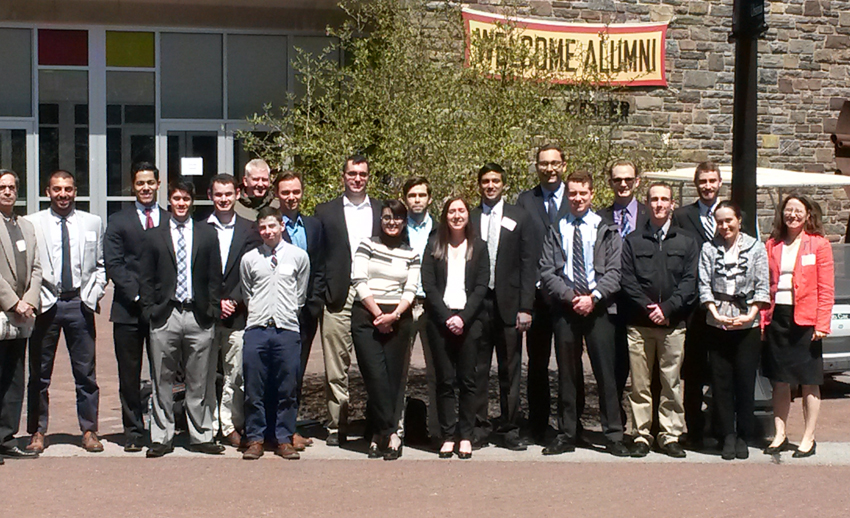 ---
2015
According to MaryJo Lambino (pictured front, 2nd from left), "The ODE Conference was a great opportunity to share what I have learned through my thesis project and get feedback from economics students and faculty from other schools.With such a wide variety of thesis topics presented at the conference, it was also very interesting to hear about the research that other students have conducted this year."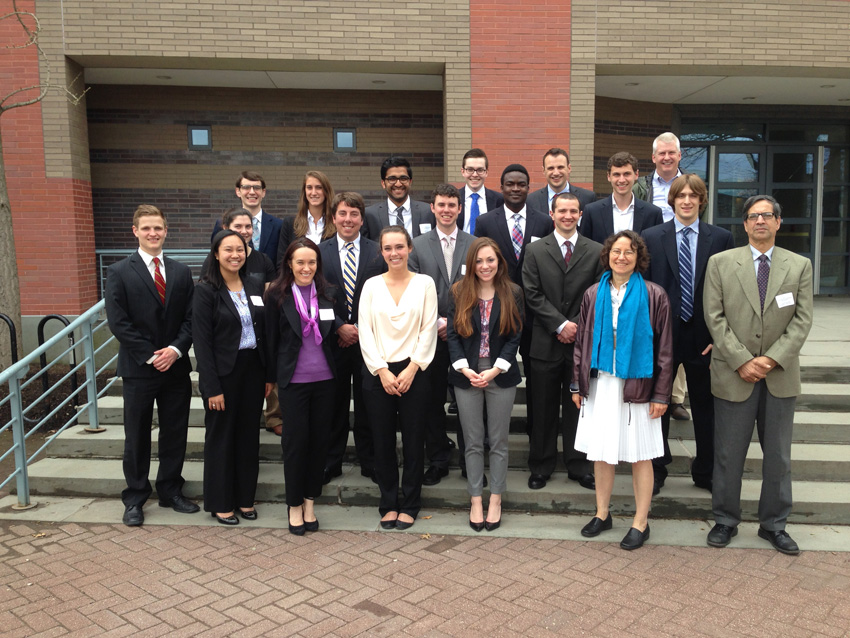 In February, 2015 economics seniors Anthony Cocuzza, Brandon Dubov, and Neil Nadpara presented their research papers at the Eastern Economic Associations 41st Annual Conference in NYC. The Eastern Economic Association is a not-for-profit corporation whose object is to promote educational and scholarly exchange on economic affairs. Anthony and Brandon graduated in May 2015 and Neil is in TCNJ's seven year Economics/Medical program.
---
2014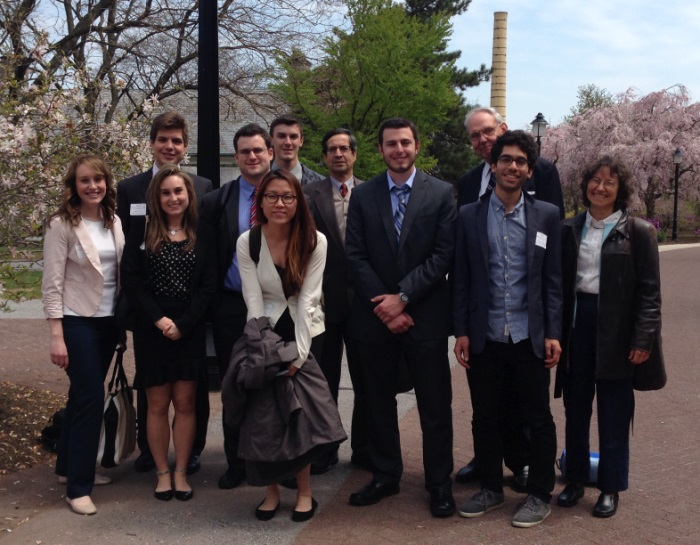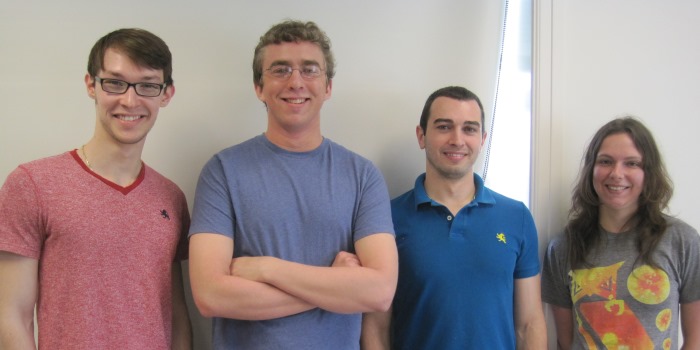 ---