Professor of Marketing & Interdisciplinary Business
Phone: (609) 771-3027
Email: pelham@tcnj.edu
Office: Business Building 232
PhD Pennsylvania State University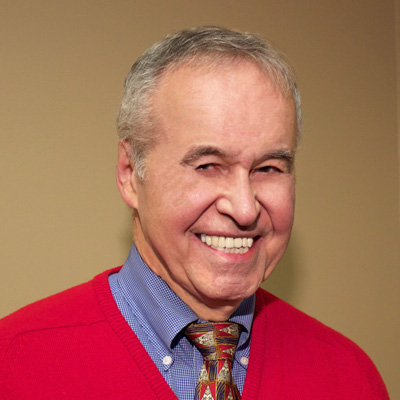 Professor Pelham received his BBA and MBA from the University of Michigan and PhD from Penn State University. After service as an Army officer, he began his marketing career in the Advertising Dept. of Procter and Gamble. He moved into product management at R.T. French and then Pet Inc., where he was promoted to Vice-President of Marketing for the Frozen Foods Division. He moved from that position to Stokely Van Camp, where he held the position of Corporate Vice-President of Planning and New Products, where he emphasized Gatorade new products.
Professor Pelham has presented 23 papers at national conferences and published 18 articles in publications such as The Journal of the Academy of Marketing Science, the Journal of Personal Selling and Sales Management, the Journal of Selling and Major Account Management, the Journal of Small Business Management, the Journal of Business Research, the International Business and Economics Research Journal, the Society for Advancement of Management Journal, the Journal of Marketing Theory and Practice, the Journal of Business and Industrial Marketing, the Marketing Science Institute Working Paper series, the Journal of East West Business, and the Journal of International Hospitality, Leisure and Tourism Management. He has received best article awards from the New Jersey Policy Research Organization Foundation/New Jersey Magazine, the Journal of Business and Industrial Marketing, and the Small Business and Entrepreneurship Track, Midwest Business Administration Association.
Dr. Pelham developed the Professional Selling Minor and mentors students interested in careers in business to business sales. He is the faculty adviser to Pi Sigma Epsilon, the co-ed sales/marketing fraternity, and coaches students participating in that fraternity's competitions. He also coaches students competing at the Indiana University team selling competition, the William Patterson RBI Sales Challenge, and the Kennesaw University National Collegiate Sales Competition.
Courses:
Professional Selling
Principles of Marketing
Marketing Management
Sales Management
Advanced Professional Selling
Areas of Specialization:
Marketing Management
Selling/Sales Management
Strategic Management
Retailing
Research:
The impact of consulting oriented sales management programs on selling firm performance.