Assistant Professor of Marketing & Interdisciplinary Business
Phone: (609) 771-2891
Email: duanj@tcnj.edu
Office: Business Building 131
Office Hours: Wednesday 8:45-11:30am, or by appointment.
PhD University of Rhode Island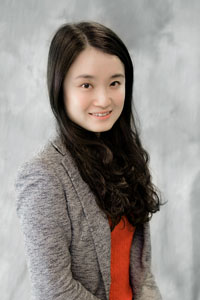 Jingyi Duan received her PhD degree in Marketing from The University of Rhode Island. Her major research interests include consumer behavior on social media, as well as experiential and hedonic consumption. Jingyi has research papers published in the Journal of Consumer Marketing, Qualitative Market Research, Journal of Global Marketing, Journal of Internet Commerce and so on.
Jingyi is passionate about teaching marketing, especially social media marketing and global marketing. During her PhD years, Jingyi taught both undergraduate and graduate courses at University of Rhode Island and Boston College.
Jingyi is committed to helping students to excel in the marketing field at The College of New Jersey. She enjoys connecting with the students and creating opportunities for them to gain hands-on experience in real-world marketing contexts.
Prior to her academic career, Jingyi worked as a digital marketing officer in a multinational company in Hong Kong.