Professor of Marketing & Interdisciplinary Business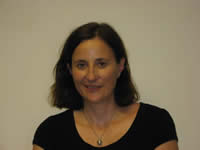 Phone: (609) 771-3421
Email: monseau@tcnj.edu
Office: Business Building 311
Office Hours: Monday 9:00-9:30am & 12:30-1:20pm Wednesday 10:00-11:00am
Zoom Meeting:
Email for appointment: monseau@tcnj.edu
Meeting ID: 961 8874 5170
Passcode: 520625
Guildford Law School, Guildford, UK; University of Exeter, Exeter, UK, LLB
Courses
Law, Technology and the Future of Business
Legal Environment of Business
Global Law and Policy Issues.

Area of Specialization
Legal issues relating to the globalization of the world economy and the use of technology, particularly questions of law and policy raised by recent developments in the world economy including the growth of the Internet.
Research Interests
Regulation, policies and new business models related to advances in technology and communications
Developments in intellectual property and privacy law relating to the internet and new technologies
International aspects of copyright and industrial design laws
Legal issues raised by the worldwide nature of the Internet
The regulatory framework surrounding e-commerce
The concept of trademark dilution (recently introduced into US law, although longer standing in the UK) and a consideration of whether it adequately protects the marketing function of a brand
Post-Mortem Rights of Publicity and Fame. In the US while trademarks are protected by federal law, the right of publicity is a state common law right and in some states it is protected after death and in some it is not. This has implications for merchandising and the industry that surrounds some famous names.

Publications
Textbook: Law, Technology and Business: The 21st Century Corporation and the Future of Work, Wolters Kluwer (2017) "It's Just a Game (of Jews vs. Nazis Beer Pong): A Case Study on Law, Ethics and Social Media," (with Nancy Lasher) Journal of Legal Studies Education, Vol 34 Issue 2 (2017)

"A stealth drug recall: Who protects consumers and shareholders?" (with Nancy Lasher), Journal of Legal Studies Education, Vol. 31, 1 (2015)

"Fostering Web 2.0 Innovation: The Role of the Judicial Interpretation of the DMCA Safe Harbor, Secondary Liability and Fair Use," The John Marshall Review of Intellectual Property Law, 12, 1 (Fall 2012)

"The Challenge of Protecting Industrial Design in a Global Economy," Texas Intellectual Property Law Journal, Vol. 20 (June 2012)
"European Design Rights: A Model for the Protection of All Designers from Piracy," American Business Law Journal, 18, 1, 27-76 (Spring 2011)
"'Fit for purpose': Why the European Union should not extend the term of related rights protection in Europe," Fordham Intellectual Property, Media and Entertainment Law Journal, XIX, 3. 629-687 (2009)
Addendum to "'Fit for purpose': Why the European Union should not extend the term of related rights protection in Europe," Fordham Intellectual Property, Media and Entertainment Law Journal, XIX, 3, 687-688 (2009)
"Beer, free speech, and barriers to interstate commerce, a case of imported beer," Journal of Legal Studies Education, 25, 2, 307-342 (2008)
"Multi-Layered Assignments for Teaching the Complexity of Law to Business Students," International Journal of Case Method Research and Application (December 2005)
"Too Old To Work? The UK Government's Policy on the Aging Workforce and Proposals to Implement a Ban on Age Discrimination," International Business Law Review, Vol. 5 (2005)
"The Supreme Court Decides It's Good to be Old in General Dynamics Land Systems, Inc. v. Cline," Journal of Employment and Labor Law (Spring 2005)"So Many Countries, So Many Laws": Yahoo!, Legal Uncertainty and the Internet," CIBER Case Collection, European Case Clearing House
"Yahoo!, Hate Groups, Censorship and the Internet," Case Research Journal, 23 (Fall 2003)
"Balancing Trademark Rights on the Internet: The Case of Domain Name Disputes," Journal of Legal Studies in Business, Vol. 7 (2000)
"Using the Internet as a Teaching Opportunity," Atlantic Law Journal, Vol. 3 (Spring 2000)

In Progress
Creativity and Intellectual Property in Fashion Law: Comparing US and EU Design Rights