Associate Professor of Finance
Phone: (609) 771-2828
Email:  kimt@tcnj.edu
Office: Business Building 218
Office Hours: Tuesday & Friday 2:00-3:30pm
Zoom Meeting:
Email for appointment: kimt@tcnj.edu
Meeting ID: 921 7972 6551
Password: %dsf#*a8A
PhD Rutgers University
Curriculum Vitae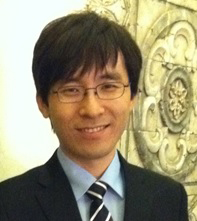 Academic Interest
Research: Empirical Corporate Finance (Capital Structure, M&A, Corporate Governance) and Banking
Teaching: Corporate Finance, Investments, Financial Markets and Institutions, Fixed Income Securities, Financial Policy, and Statistics/Econometrics
Publications
Does AP Experience Affect Student Performance in Undergraduate Finance Courses? with Seung Hee Choi and Jacob Camins-Esakov, Journal of Financial Education 44 (Spring 2018), 34-59.
External Cost of Leverage Adjustment: Evidence from Defined Benefit Pension Plans, with Kihun Kim, Journal of Economics and Business 96 (March/April 2018), 1–14.
Determinants of Acquirer-Target Distance in M&A, with Bumseok Chun, Managerial Finance 42 (February 2016), 95–117.
The Relation between Information Asymmetry and Earnings Management: A Revisit Using Adjusted Trading Volume and Unexpected Core Earnings, with Pyung Kyung Kang, Korea International Accounting Review 61 (June 2015), 171–190.
The Impact of Firm's Excess Cash Holdings on the Relation between Information Asymmetry and Earnings Management, with Pyung Kyung Kang, Korean Journal of Accounting Research 20 (April 2015), 203–227.
The Impact of Cash Holdings and External Financing on Investment-Cash Flow Sensitivity, Review of Accounting and Finance 13 (July 2014), 251–273.
Private Equity Alliances in Mergers, with Darius Palia, Journal of Empirical Finance 27 (June 2014), 10–20.