October 21, 7pm, Kendall Hall
MANAGING CHAOS – YOU CAN'T GIVE BIRTH TO ADULTS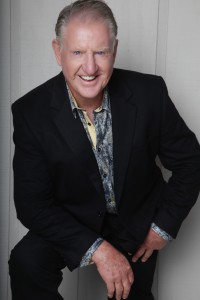 Brian Smith, Founder of the world famous UGG Australia Brand, spoke at TCNJ on October 21st. He met with business classes and select students by invitation, throughout the day, and presented to the TCNJ campus community in the evening, in Kendall Hall Theatre. Read "Ugg founder urges students to follow their hearts."
Author of "The Birth of a Brand – Launching Your Entrepreneurial Passion and Soul," Mr. Smith is a sought after keynote speaker and mentor to small business owners. He started UGGS with only $500 in capital, building it into a world famous multi-million dollar international enterprise.  Visit his official website to read more about his experiences conceiving and nurturing an idea and guiding it to become a mature and successful company.
The event was coordinated by Lorraine Allen, Director of the America's Small Business Development Center at The College of New Jersey. Loraine's leadership, initiative, and tremendous network make her an invaluable partner to the School of Business. Read more about the ASBDC at TCNJ here. Co-sponsorship was provided by the School of Business Center for Innovation and Ethics, the TCNJ Entrepreneur Club, Bank of America, and the County of Mercer.
See "UGG Founder Says Drive Needed for Entrepreneurship," by Courtney Wirths, in The Signal.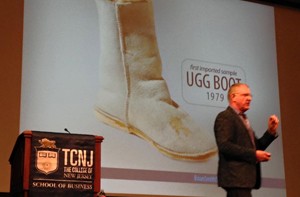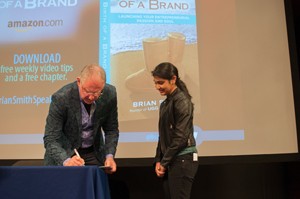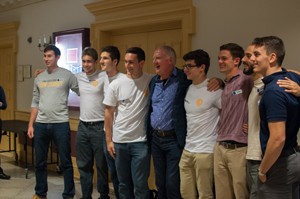 About Brian Smith
Graduating in 1978 as a Chartered Accountant in Australia, Brian came to California looking for the next big opportunity to bring back to Australia.
While studying at the UCLA Graduate School of Management he observed that there was no sheepskin footwear in the US.
With only $500 in capital, he imported boot samples and over the next seventeen years built the UGG Australia brand into a multi-million dollar international enterprise. He sold in 1995 and the brand has continued to grow to exceed a billion dollars in annual sales for the past three years.
Brian is one of the most sought after International business leaders in the country today. He is committed to teaching entrepreneurs how to leverage their most precious assets from within, and to recognize and pursue their passions to create a fulfilling and successful life.
He spends his time with his family and friends in Southern California and enjoys surfing and contributing to humanity.