By: Georgann Kaliroff, December 13, 2015
On Wednesday December 9, 2015, TCNJ's Entrepreneurship Club headed to the Sun National Bank Center in Trenton to listen to the Daymond John give a motivational speech about the creation of his billion dollar international clothing brand, FUBU. Daymond John put a twist on a regular lecture by bringing in his own "DJ", who played different throwback songs to go with each year he spoke about. Before John's actual speech started, he asked everyone to take out their phones to get all the pictures and videos out of the way so no one would be distracted during his speech. Everyone, including the Entrepreneurship Club members, took out their phones and snapped pictures as Daymond John flexing and doing his famous Shark Tank pose. Daymond John started his speech about how he and his friends started their business. It went from the struggles of naming the brand, from BUFU to FUBU, to stalking LL Cool J to get him to wear a FUBU shirt for advertising reasons. John went more in depth about how the business grew from two twenty-dollar bills in his pocket to a multi billion-dollar brand.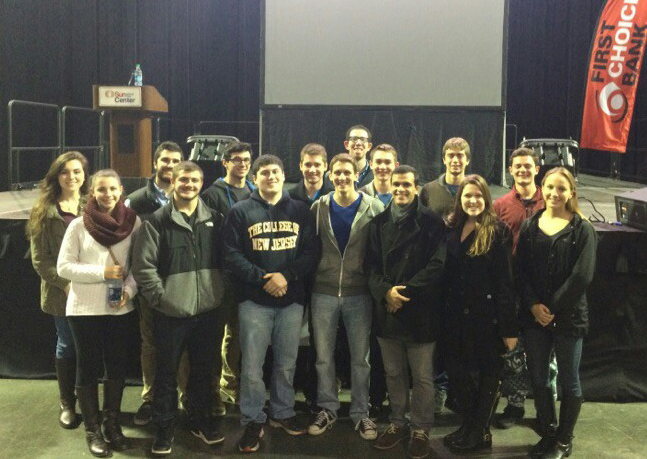 Daymond John touched upon key points in his business and career, but there are five main concepts that he focused on that the Entrepreneurship Club and other audience members took away from the speech. John talked about setting a goal, doing homework, Amor (love what you do), remembering (you are the brand), and keep swimming. Every point was explained by an example that occurred in his life. One must set a goal in order to start a business or accomplish any other thing in life. One must do his or her homework: research facts about the consumer and the functionality of the business. One must Amor: love what he or she does in order to succeed. One must remember that the way he or she presents his or her self reflects the brand being presented. And lastly, one must keep swimming: never become defeated and continue through all struggles. Daymond John captivated the audience with his wise words, funny and motivational stories, and overall, incredible venture into the entrepreneurship world of business. The impeccable speech given by Daymond John was inspiring to all entrepreneurs and even may have sparked some people's ideas to want to become an entrepreneur. John ended his motivational speech with a question and answer session where he genuinely answered and interacted with the audience. What has the Entrepreneurship Club learned from Daymond John you might ask? Well, the club can attest to the fact that, not all sharks bite.