A Pulitzer Prize-Winning Journalist Reports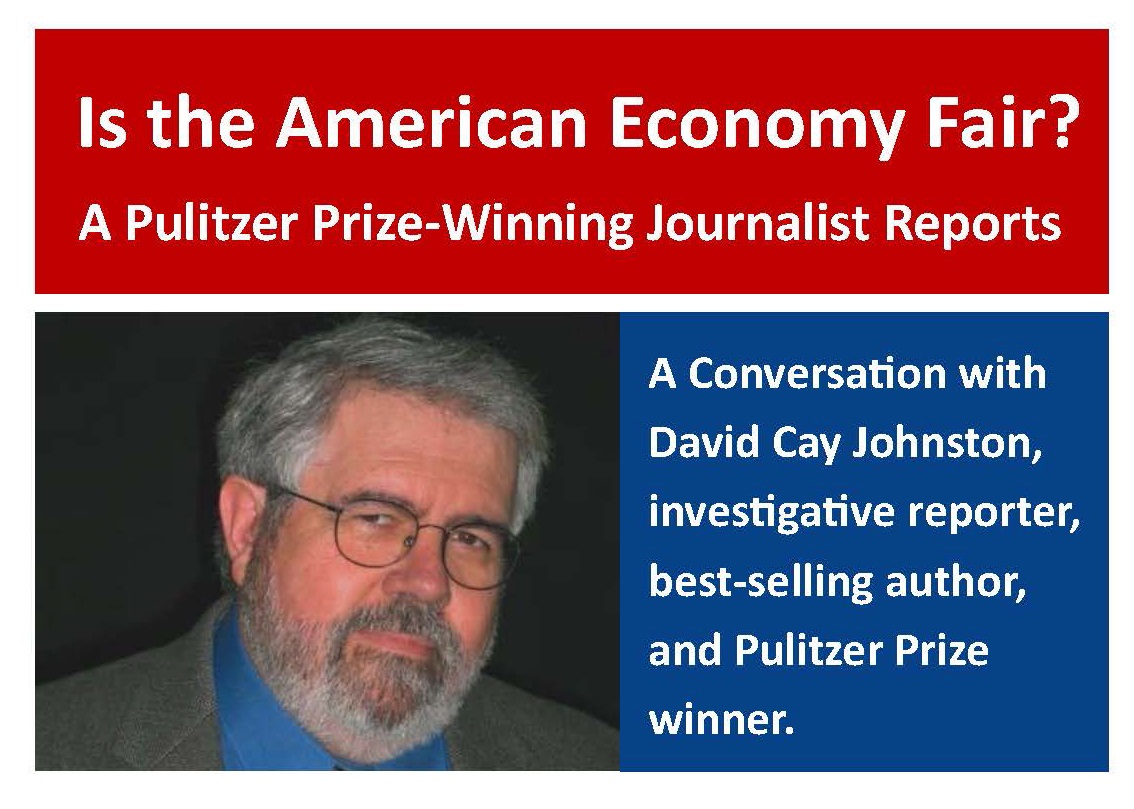 A Conversation with David Cay Johnston
On Tuesday, September 27, David Cay Johnston, an investigative reporter, best-selling author, specialist in economics and tax issues, and winner of the 2001 Pulitzer Prize for Beat Reporting met with business students before his campus-wide speaking engagement.
This presentation was sponsored by the Department of Journalism and Professional Writing, the Department of Political Science, and the School of Business Center for Innovation and Ethics. Read more about the School of Business Center for Innovation and Ethics here. 
David Cay Johnston is the editor of Divided: The Perils of Our Growth Inequality and author of Free Lunch, Perfectly Legal and The Fine Print: How Big Companies Use "Plain English" to Rob You Blind. He is one of America's top investigative reporters, engaging audiences with his tales of the people who are reshaping our economy and his simple explanations of how government taps your pocketbook. Read more about David Cay Johnston here.
The author met with the campus community to discuss his most recent book, The Making of Donald Trump, later in the day in ED 212.