Dr. Karen Becker-Olsen, Associate Professor, Marketing & Interdisciplinary Business
Behold the Dreamers by Imbolo Mbue – This is an easy-to-read novel about a Cameroon immigrant who tries to secure asylum in the United States. The book showcases how difficult it is for immigrants to make the move to the United States, but also how hard many are willing to work so they can secure an education for their children.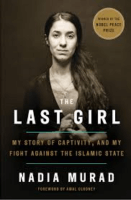 Factfulness: Ten Reasons We're Wrong About the World by Hans Rosling – Since I am a fan of Rosling and his ability to tell stories backed by data, this is a favorite. The book uses data (and stories) to show the reader why the world is actually getting better in many domains, and makes a clear case where we need to make collective improvements.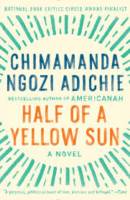 Half the Yellow Sun by Chimamanda Adichie – This novel tells the story of the Biafran war and the roots of ethnic conflict that haunt Nigeria and other African countries today. This book helps to drive home the idea that "Africa" is not just one big place where all people are the same.
The Coddling of the American Mind by Greg Lukianoff and Jonathan Haidt – This is a fascinating read about the movement at American colleges to move away from controversial topics and words so as not to make students feel uncomfortable. Reading the book might make some feel uncomfortable, and although you will not likely agree with all of the tenets, the authors present several interesting cases and at the very least have readers thinking about the impact of words and actions on others, and wondering if we can move too far on either side of the line. What I like about this is that it challenges some ideas on free speech, forces the reader to think about the impact of exposure to discordant perspectives, and suggests that discomfort is a valuable experience.
The Last Girl by Nadia Murad (2018 Nobel Prize Winner) – This autobiography details how ISIS was able to terrorize villages in Iraq and commit genocide of the Yazidi people. The book is at times graphic in the detail of the atrocities committed by ISIS against the women they take as sex slaves, but to think this was happening 2 years ago (and continues today) and the world did very little to help the Yazidi women, it is at least worth thinking about. Murad is captured and sold, but is able to escape and tells her story to the United Nations; today she works to help end the practice of rape as a weapon of war.
Dr. Nancy Lasher, Associate Professor, Marketing & Interdisciplinary Business
Liar's Poker, Moneyball, The Big Short, Boomerang, all by Michael Lewis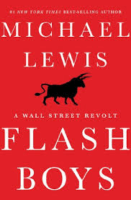 If you don't think you like numbers, think again after reading any or all of these books by author Michael Lewis. Lewis has the ability to make complex concepts and figures entirely understandable and even entertaining. Along the way Lewis discusses business, ethics, sports, and telecommunications all with an ease that makes the reader want to jump onto the page and become part of the plot.
Professor Karl Petersen
Two summers ago one of my students suggested in an email, after he had received his grade, for no reason other than it was his honest belief, that I should include an Outside Reading List for MGT360. I have added such a list to my Syllabus, Schedule, Group Project Topics and Final Individual Paper Topics ever since. I am convinced that more than a few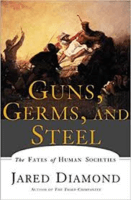 students have availed themselves of books on this list because they have cited them in the sources sections of their final papers. The full reading list is available here.