The College of New Jersey announced its 12 inductees for the 2020 Blue and Gold Hall of Fame class. Five of the recognized are School of Business students.
---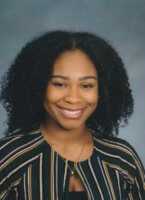 Sherida Hinckson, Accounting
My plans after graduation involve studying for the CPA before going to work full time at 

EY

 and also re-acclimating myself with my hometown and my favorite volunteer and leadership efforts. I was a devout volunteer at The All Stars Project (a national organization with a location in Newark, NJ) and received the "Young Leader for Change" award in 2014. I also received the Essex County Teamwork Award in 2015. It has been pretty difficult to split my time and efforts between there and 

TCNJ

, so I stepped back for a bit, but I am happy to be heading back home where I'll be able to continue what I have had the privilege to do on campus.

I am so proud to be recognized for my efforts. I think that TCNJ has provided me unlimited opportunities from day 1, it is only right for me to represent the college in the best way that I could.
---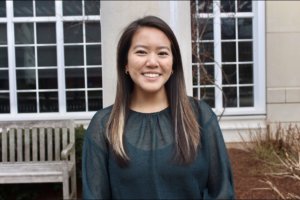 Patricia Kou, Finance and Political Science
After graduation, I will be working in New York City at KPMG as an EVS (Economic & Valuation Services) Valuations Associate.
I am extremely honored and humbled to be part of the 2020 Blue and Gold Hall of Fame inductees. My motto throughout my time at TCNJ was always to leave TCNJ better off than when I first arrived. I am blessed for all the opportunities I have encountered throughout my time at TCNJ, and I hope I have left a legacy at TCNJ that continues to inspire others.
---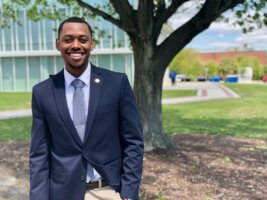 Lloyd Padmore, Finance
Following graduation, I will be working full-time in the Global Finance and Business Management Program at JP Morgan. There is no better feeling than knowing that your intentions are genuine.
I would like to thank my friends, family, mentors, and advisors for supporting me and pushing me to excel. Without their knowledge and guidance, I cannot say I would be in the same place I am today. I am humbled to have been able to forge a path for others to reference and use as a tool for their journeys.
---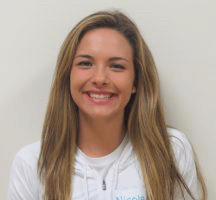 Nicole Tampone, Marketing
So far for plans after graduation I have not committed to a full-time role just yet, but I am currently working as a part-time co-op for the remainder of the semester and through June at Johnson & Johnson supporting the End to End Supply Chain team.
This honor means a lot to me, and I am proud to be a TCNJ student. I am thankful for all the people and mentors I have met along the way that have helped me succeed. The School of Business in particular has especially supported me throughout my four years. This award empowers me to continue to live for others and to be a constant support to my peers. I am so grateful.
---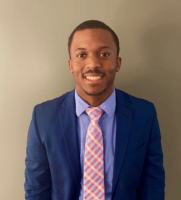 William Walker, Marketing
I currently work at Atlantic Tomorrow's Office as a Managed Service Sales Engineer, and I plan on continuing my involvement with Camp No Worries as the CIT/LIT Director on the leadership team after graduation.
When leading, I tried my best to be an example for other people and tried my best to always do the right thing, but never expected to have the chance to be included in a group of amazing individuals who have made a difference using their leadership. I am truly honored and grateful for the opportunity. I am also appreciative of everyone who has supported me along the way.