The School of Business hosted a live panel discussion on Thursday, April 9 using the Zoom platform. The event recording is available here. Please email communications specialist, Nicole Beagin, with questions. Participants included Rob Roche '93 (moderator), Adjunct Professor, TCNJ, President, RSR Sports Management; Amanda DeMartino, Executive Director of Athletics, TCNJ; Rick Lovato, Pro Bowler and Super Bowl Champion, Philadelphia Eagles; and Greg Nejmeh, Director, Pro Personnel, NY Jets.
---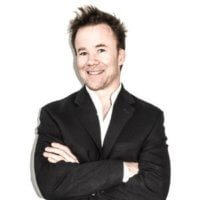 Moderator: Rob Roche '93, Adjunct Professor, TCNJ, President, RSR Sports Management
Robert is certified by the National Football League Players Association as a contract advisor and is authorized to negotiate with NFL Teams on behalf of professional football players that have been drafted by NFL Teams, as well as players signed as free agents. In total, Robert has negotiated over 65 million dollars in NFL contracts during his career as an NFL agent. A published author on the role of agents in the sports world, Robert is a licensed attorney in the State of New Jersey. He played football as a wide receiver on the collegiate level with the College of New Jersey and has also coached football.
Among his many accomplishments promoting RSR athletes, Robert has been representing NFL players in their contract negotiations for the past fifteen years. He has also been successful with solidifying many endorsement and sponsorship opportunities for RSR athletes, including a Dr. Pepper endorsement deal with client Justin Tucker.
A graduate of Seton Hall University, School of Law, Robert is a member of the Sports Lawyers Association. Robert's business acumen and philosophy is focused on obtaining the best compensation package for each RSR athlete from the NFL teams, increasing the value of each and every client and offering the most personalized and sincerest support. When a player makes a commitment to work with RSR Sports Management, Robert makes it his business to be personally involved in every aspect of that client's career development. Robert develops a unique bond with each player, standing behind them to obtain their dreams.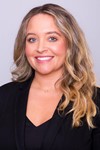 Amanda DeMartino, Executive Director of Athletics, TCNJ
The College of New Jersey appointed Amanda V. DeMartino executive director of athletics, effective July 3, 2017. DeMartino is the fifth full-time athletic director for the Lions in the history of the department.
A native of Toms River, NJ, DeMartino oversees 20 varsity sports at TCNJ and a staff of over 35 full-time employees. Her responsibilities will include managing the department budget, oversight of all departmental operations and events and fundraising.
DeMartino arrived from Raritan Valley Community College, where she had been the director of athletics since August of 2011. Prior to her tenure with the RVCC Golden Lions, DeMartino was the athletic director at Northwood University in West Palm Beach, Fla.
"I firmly believe in and am strongly committed to the values of academic and athletic excellence. As a New Jersey native, there is no other institution I'd rather be a part of. I am most excited about not only working with TCNJ's extraordinary coaches, athletic staff and student body, but also connecting with our vast network of alumni."
While at Raritan Valley, DeMartino was responsible for administering the department budget, compliance, facility rentals, and fundraising. She established and implemented a strategic plan for additional programs and positions, including the establishment of four new athletic teams. DeMartino served as a member of the President's Strategic Planning Committee and developed an athletics facility strategic plan that was board approved. The facility upgrades included renovations to the gymnasium, locker rooms, and aquatic center, along with the installation of new softball and baseball dugouts.
DeMartino secured sponsorship agreements and increased revenue through facility rentals to supplement funding for transportation and equipment needs. She also worked closely with the College Foundation to host fundraising and alumni events, and collaborated with academic chairs to offer additional resources for student-athletes.
A 2006 graduate of Brandeis University, DeMartino was a four-year starter for the women's basketball team and a captain during her senior season. After earning her bachelor of arts degree in economics, she became the assistant women's basketball coach at Northwood. DeMartino was promoted to head coach after just two seasons and was named director of athletics the following year. She guided the Seahawks until 2011, before returning to her home state to become director of athletics at Raritan Valley.
DeMartino earned her master of arts in organizational leadership in 2010 from Gonzaga University and served as President of the Garden State Athletic Conference from 2013 – 2015. She is also a member of the Collegiate Athletic Administrators of New Jersey (CAANJ) and the National Association of Collegiate Director of Athletics (NACDA). Among her professional training experiences are Title IX and Sexual Misconduct, Violence Against Women's Act, Workplace Conduct Training, and Campus Security Authority Training.
Rick Lovato, Pro Bowler and Super Bowl Champion, Philadelphia Eagles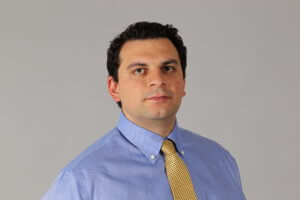 Greg Nejmeh '09, Director, Pro Personnel, NY Jets
Greg Nejmeh is now in his 12th year with the Jets and his second as the pro personnel director. He has previously served as coordinator, pro scouting (2018), pro scout (2014-17) and a pro personnel assistant (2011-13) after initially joining the organization as a scouting intern in 2009.
In his current role, Nejmeh is responsible for the day-to-day operation of the pro personnel department, and the oversight of the free agency process and all pro player evaluations, including potential signings from the CFL and other pro leagues.
In-season, Nejmeh manages all potential free agent signings, monitoring daily league transactions and NFL practice squads for potential signings or workouts. He also oversees free agency evaluations and cross-checks by both himself and his staff for the upcoming league year.
Working closely with the coaching staff, Nejmeh and the pro personnel staff scout upcoming opponents, preparing and presenting the weekly advance report.
Nejmeh also assists the football administration department on transaction negotiations as well as leads the communication from pro personnel to all other necessary departments in the organization.
A graduate of The College of New Jersey where he studied political science, Nejmeh played quarterback at TCNJ prior to becoming a student quarterback coach during his junior and senior year. He was inducted into Midland Park High School's Hall of Fame in 2016 after a three-year career playing quarterback that saw him set every school passing record.
Nejmeh and his wife, Melissa, currently reside in Bedminster, NJ, with their daughter, Kenzie, and son, Mack.