Dr. Subramanian Swamy
Wednesday, September 14, from 1:30-3pm, in the Business Building Lounge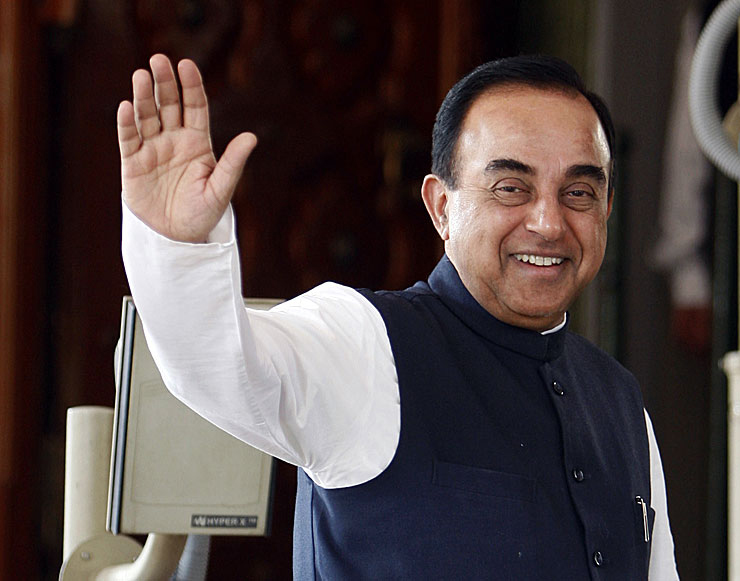 Subramanian Swamy is an Indian politician and economist who serves as a member of the Rajya Sabha, the upper house of the Indian Parliament.
Dr. Swamy holds a PhD in Economics from Harvard University, (his thesis adviser was Nobel Laureate Simon Kuznets) where he started his academic career as Professor of Economics. When the prestigious offer of the position as Chair on Chinese Studies at the Delhi School of Economics was rescinded due to his political views, he moved to the Indian Institute of Technology, Delhi (IIT) as full Professor of Mathematical Economics. Dr. Swamy was a founding member of India's Janata Party and served as its president till 2013 when it merged with the Bharatiya Janata Party.
A six-time parliamentarian and two-time Union Minister, Dr. Swamy served as a member of the Planning Commission of India and as Cabinet Minister of Commerce and Law and was instrumental in establishing India's 1991 Economic reforms.
Dr. Swamy now serves as Chairman of the School of Communication and Management Studies in Kochi. He is the author of numerous books and articles, and enjoys a large following on social networking sites.
During his long political career of over 40 years, Dr. Swamy has held many Cabinet ranked positions, even when he was in the opposition. He was the Commerce Minister of India in early 90s. He has met with many prominent world leaders like President Obama, Chinese Premier Deng Xiaoping, and Israeli Prime Ministers Yitzhak Rabin & Begin. Many consider Dr. Swamy to be the grandfather of economic reforms in India.
This presentation was sponsored by the School of Business, the Department of Political Science Politics Forum, and the Economics Club.