The Bull, Bear & Lion event coverage.
This semester, School of Business students have another great opportunity to network and learn from alumni and professional guests through the new Business Leaders Talk series. This monthly event will replace the Third Thursday panel discussions and will be a mix of networking, interactive workshops, panels, lectures, and more.
The inaugural Business Leaders Talk will focus on entrepreneurship, and will be organized in a speed-networking format. Attendees will be able to meet with eight leaders from different fields in a small group setting. It will take place on Thursday, September 21 at 6:00 p.m. in the Business Building Lounge. This event will also serve as a Mayo Business Plan Competition information session. Going forward, students must pre-register to attend so we can better plan and adjust seating needs. There will be a sign-in at the event. It will be noted and may affect future participation if individuals register but do not attend. Students that attend every Business Leaders Talk event this semester will be entered into a raffle.
Register here today! Please email Nicole Beagin with any questions or concerns.
Entrepreneurship event participants to date are listed below. Check back here for updates and additions!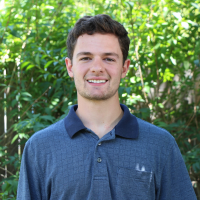 Tom Athan '16, Entrepreneur of Mojos Pants & Teacher
Tom is a human of Earth. More specifically, he's an entrepreneur. He started his first business producing magic trick videos on YouTube as a high school sophomore. Four years later as a sophomore at TCNJ, Tom and his roommate created a funky pants company out of their Centennial dorm room with a used home sewing machine, some fabric from a thrift shop and an ecommerce website. After graduating in 2016, Tom participated in the Princeton in Asia Fellowship traveling to Hunan, China where he taught two courses at Jishou University. Tom is now back in the US and gearing up to relaunch his clothing company.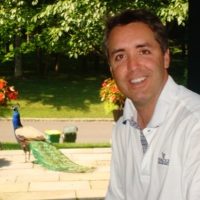 Evan Connolly '87, Founder and Co-CEO, Palm Beach Appraisal Management Company, LLC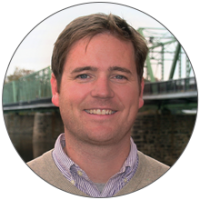 Bradlee Downs '05, Founder and Chief Executive Officer, Front Rush
Brad Downs is the founder and CEO of Front Rush, a software company that builds products for college coaches and athletic departments to work more efficiently. Since its launch in 2006, Front Rush has grown to work with over 20,000 college coaches spanning 7,600 teams at 900+ colleges and universities. Brad is also a 2005 TCNJ School of Communications graduate.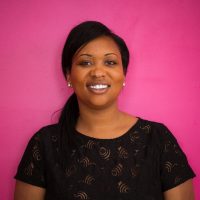 Theresa Dunn, Owner and Creative Director, Powered By Reese
Theresa Dunn – Owner. Creative Director. Momprenuer and passionate about all things pink. Theresa established Powered By Reese, a contemporary boutique digital marketing agency in 2016, seeking to work with brands who were ready to submerge themselves into the digital world. Powered By Reese solution offerings include digital strategies, website design and development, social media marketing, drone/video services, and creative collateral.
Theresa holds a BS/BA from Rider University and has close to ten years of experience working in the CPG/Grocery, Healthcare, and Foodservice verticals. Theresa is an innovative marketer with previous roles held at 1WorldSync, Bristol Myers Squibb and TerraCycle.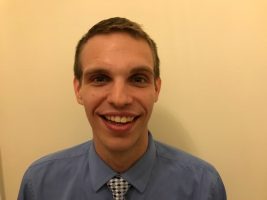 Matthew Erickson '14, Franchise Owner, Duck Donuts
Matthew Erickson graduated from TCNJ in 2014 with a Bachelor of Science in Business Administration with a specialization in Management and minor in Professional Selling. Throughout his pursuit of the Professional Selling program, under Dr. Al Pelham, it became clear the entrepreneurial path was of great interest. Upon graduating, Erickson opened the first Duck Donuts Franchise in his hometown of Middletown, NJ and became the youngest owner/operator throughout the brand. Erickson was responsible for managing the construction of the site, hiring and training all new employees, developing and implementing marketing initiatives, performing financial and accounting duties, setting standards for customer service, and performing and obliging to HR principles including leading and motivating others. After successfully running his business for two years, he has recently expanded his efforts into the construction industry.  In addition to managing his business, he is currently doing project management on large commercial and industrial lighting projects.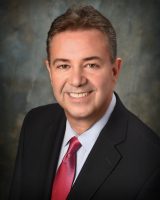 Dante Germano, Chief Operating Officer, Chief Financial Officer, Nexus Properties Member of Dean Keep's Advisory Council and Mayo Business Plan Competition Judge
Dante joined Nexus Properties in 1990 as the Chief Financial Officer and became Chief Operating Officer in 2002.  Nexus is a real estate development and management company located in Lawrenceville, New Jersey. The Company develops and owns office, retail, multifamily, student housing and parking garage properties in New Jersey.
Dante graduated from Fairleigh Dickinson University in 1981 with a BS in Accounting and is a Certified Public Accountant. He completed his MBA at the MIT Sloan School of Management. He has been involved in real estate development and management for over 30 years. He previously held positions at LCOR, a national real estate developer, and KPMG, an international accounting firm.
Dante serves as a member of the Board of Trustees of the Inspira Health Network where he serves as Treasurer and Chair of the Finance Committee. He is also a member of the Board of Trustees at Robins Nest Inc., a children services agency in South Jersey and the Deans Advisory Council for the School of Business at The College of New Jersey.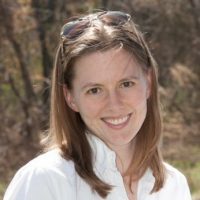 Renee Hansen '03, Founder, SpinFish Event Solutions and CEO, Hipcycle Products
Renee Hansen has spent much of her career in finance for Fortune 500 Healthcare corporations. While living in San Francisco, Renee developed an awareness and appreciation of the Green Movement. Upon returning to the East Coast, she incorporated these passions into her family and community practices. She has reduced her family waste to less than one kitchen garbage bag per week through reuse, recycling, upcycling and composting.
Renee's first venture into the sustainability world began with SpinFish Event Solutions, a collaboration with her sister-in-law, where they have salvaged 60,000+ pounds of trade show and event leftovers from landfills to date. These usable materials were donated to schools, non-profits, artists and community members.
With Hipcycle, Renee plans to bring the world of upcycling to a larger audience and continue her quest to show others how important it is to reduce, reuse and recycle.

In 2016, Renee was named to the Waste 360's "40 under 40" list of rising stars and young professionals in the industry—a testament to her commitment to waste reduction, reuse and upcycling as solutions to addressing our global waste issue.