If only they knew then what they know now! Alumni Darrel Kasper '93 and George Wunder '94 will share their expertise and advice with TCNJ students on Wednesday, September 23, 2020, 3:00pm, on Zoom. During this presentation, Kasper and Wunder will share information they wish they knew when they were undergraduates. Registration is required here!
---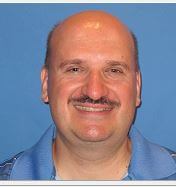 Darrel Kasper '93, Associate Director, Sales Operations, Novartis Pharmaceuticals
Darrel is currently an Associate Director of Sales Operations for Novartis Pharmaceuticals in East Hanover, NJ. He has fifteen years of experience in Sales Operations, both with large and small pharmaceutical companies. Prior to this, Darrel served in a number of finance roles across the pharmaceutical,telecommunications, and insurance industries. He is a 1993 graduate of Trenton State College's business school (Business Administration/Finance major) and holds his MBA from Fairleigh Dickinson University (1999 – Finance).
George Wunder '94, Director of Data Analytics, SKF Inc.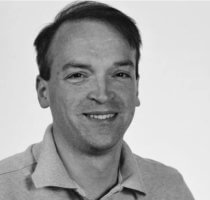 George has diverse experience in the public, private and non-profit sectors, often bridging the business and systems worlds. He has a Master's in Public Administration from Harvard and a BS in Finance from The College of New Jersey.  George was President of Kappa Sigma Rho, a local co-ed fraternity, at TCNJ back in the early 1990s, where he met co-presenter Darrel Kasper. He was also the crosswords editor for The Signal for four years and more recently published both "Crossword Art" (on Amazon) and two crosswords in 2019 for the Mensa Bulletin, Mensa's official publication. He  serves humanitarian interests as well, including a two-year stint in Peace Corps (Kazakhstan) and significant participation past and present in a number of other local nonprofits.