The School of Business awarded several academic merit awards to May 2020 graduates to honor their achievements and hard work.
Recipients of the Accounting Academic Merit Award are Robert Bargna, Devin Errico, and Nicole Mikitskiy. These accounting students were recognized for their demonstrated academic and personal excellence and outstanding qualities of character and leadership.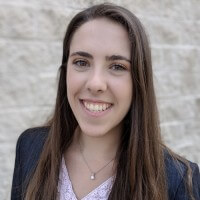 The Beverly Kaye Award was presented to Jeanette Rossbach. This award was funded by Ms. Beverly L. Kaye '65, a TCNJ/TSC alumna who has built a successful career in human resources, and has published several successful books about human resources and developing your own brand. You can learn more via her website. 
The Appraisal Economics Valuation Award was presented to Sean Holler, a finance and economics minor. This award is presented to the School of Business student who completed the best valuation project.