The Bull, Bear & Lion event coverage.
This semester, School of Business students have another great opportunity to network and learn from alumni and professional guests through the new Business Leaders Talk series. This monthly event will replace the Third Thursday panel discussions and will be a mix of networking, interactive workshops, panels, lectures, and more.
The October Business Leaders Talk will focus on marketing and media, and will be organized in a speed-networking format. Attendees will be able to meet with eight leaders from different fields in a small group setting. It will take place on Thursday, October 26 at 6:00 p.m. in the Business Building Lounge. We ask that students pre-register to attend so we can better plan and adjust seating needs. There will be a sign-in at the event. It will be noted and may affect future participation if individuals register but do not attend. Register here today! Please email Nicole Beagin with any questions or concerns.
Event participants to date are listed below. Check back here for updates and additions!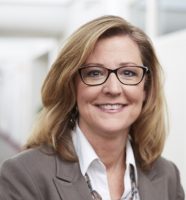 Kathleen Bannon '87 Vice President, US Marketing, Origin, Inc.
Throughout Kathy's 30+ years in the healthcare industry she has always focused on achieving excellence. She is known as a collaborative leader, able to effectively manage a matrix organization to deliver results on time. Kathy's solutions-based approach and strong customer focus has enabled her to excel in her career and build solid customer relationships.
Kathy joined Origin, Inc. in 2016 as VP, US Marketing, and working on multiple other projects, such as clinical site selection, investor presentations, manufacturing RFPs, and quality initiatives.  Prior to this role, Kathy worked for The American Journal of Managed Care where she led the ACO and Emerging Healthcare Delivery Coalition, marketing for AJMC, as well as NBD.  Prior to that, was Managing Director of Mosaic Managed Markets, DraftFcb Healthcare where she provided strategic leadership to a team of >30 employees. Kathy's depth of experience in building innovative strategies and solutions for customers helped bridge the gap between strategy and execution.
Before joining Mosaic Kathy utilized her breadth of experience to provide consulting services for pharmaceutical, medical device, and diagnostic clients such as Bristol-Myers Squibb, Sanofi-Aventis, AstraZeneca, Merck, LifeScan, and Third Wave Technologies.
Colleen Duke '11, Senior Manager, Revenue Operations, Rodale Inc.
Colleen Duke graduated from TCNJ in 2011 with a Bachelor of Science in Business Administration with a concentration in Marketing.  After college, she joined Rodale Inc, a global health and wellness company publishing notable brands such as Men's Health, Women's Health, and Runner's World magazines.  Colleen manages a team of media planners and traffickers within the Revenue Operations department to execute digital media campaigns for advertisers.  She has experience in digital media, marketing, analysis, and project management. Currently, Colleen is enrolled in the Villanova University Part Time MBA program with an expected graduation Spring '19.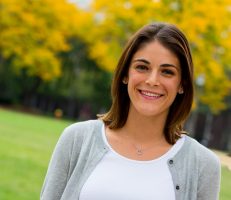 Tracy Kaplan '15, Team Lead, Ad Management, SocialCode
Tracy graduated from TCNJ in 2015 as a Marketing major and Spanish minor. In college, she was the president of the Women's Club Soccer team and a sister of Theta Phi Alpha. After trying out Supply Chain Management and Sales through internships during college, Tracy decided that she wanted to pursue a career in digital marketing. She began working at SocialCode shortly after graduation, and now leads team of 6 associate ad managers and oversees 12 accounts, including Michael Kors, Coca-Cola, AB InBev, SiriusXM, and Barney's.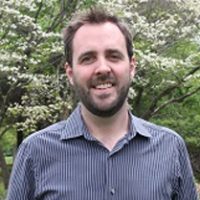 Tim McAuliffe, vice president, digital integration, Oxford Communications
As the Vice President, Digital Integration at Oxford Communications, Tim brings over 18 years' experience in developing digital marketing campaigns for clients across multiple verticals. He is a subject matter expert in the digital space, integrating software, websites, digital, social and traditional media. Utilizing his degrees in Physics and Mathematics, Tim approaches every campaign scientifically by identifying campaign objectives and facilitating strategic plans in order to achieve measurable success. To help communicate campaign success, Tim has developed multiple, customized proprietary software systems for clients to track campaign performance, correlating data into actionable optimization opportunities.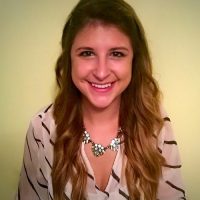 Emily Skalko '14, Associate Client Manager, Nielsen
Emily Skalko graduated from TCNJ in 2014 with a BS in Business Administration with a specialization in Marketing.  Emily struck interest in the CPG industry while completing an eight-month co-op at Johnson & Johnson during her junior year at TCNJ.  Upon graduation, Emily took a sales role in NYC with News America Marketing, where she sold FSI and in-store advertisements to clients such as Colgate Palmolive, Campbell's, and Ferrero.  Currently, she works in market research and data analytics with Nielsen, where she supports her client assessing business diagnostics by delivering key insights and analyses from the marketplace.  The brands that she currently supports are Trojan, First Response, Vitafusion, L'il Critters, along with a few others.  Emily is also a guest lecturer each year for Dr. McCarty's Marketing Information and Analysis course.